Doing Business with a Handshake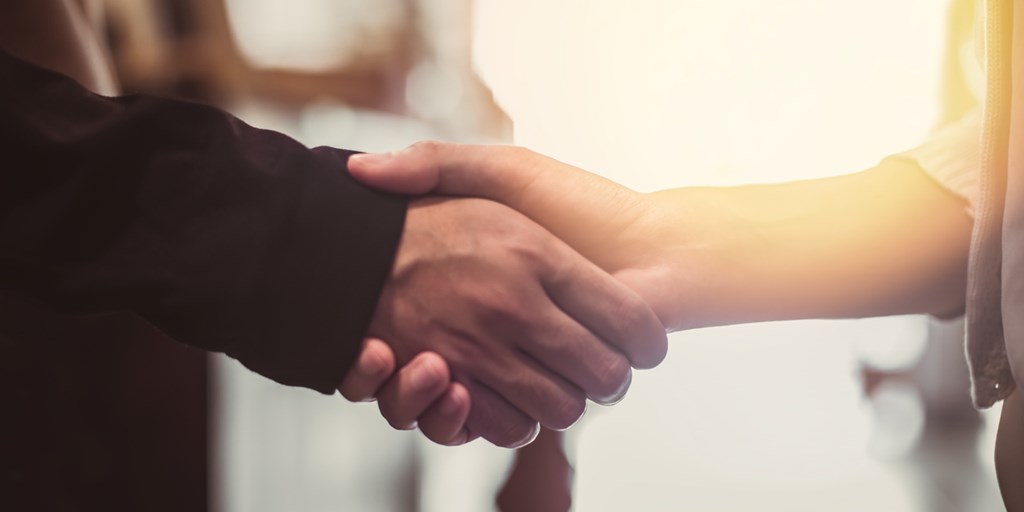 For many companies, demand is on the rise. While this is certainly a benefit, these companies are also contending with capacity constraints due to more limited competition in the wake of the pandemic. They — and their suppliers — simply aren't built for such high volumes. Lead times are on the rise for both new and used machines, which makes it difficult for growing companies to capitalize on the increase in demand. This unique set of circumstances forces companies to innovate, adapt, and sometimes take risks, in order to stay competitive.
Even here at Thogus we've had to make adjustments and repurpose equipment to meet new demands, as some markets have grown while others decline. Last year, we spent more than $3.5 million on new machines for what we expected would be rapid growth in one market, only for that market to stagnate. We were lucky that we'd been proactive in that investment, though, since business for our existing clients expanded so quickly the additional machines were essential to help us keep up with them. This is just one example of our commitment to innovation and white glove service to ensure that our clients have the best experience possible.
As we begin to emerge from COVID-19 isolation, we're forced to reflect on the ways that lockdowns and increased online dealings have impacted businesses and consumer relationships. According to the EY Future Consumer Index in March 2021, even with vaccines rolling out and most brick-and-mortar stores open and implementing safety measures, as many as 80% of U.S. consumers are still changing the way they shop.
Many shoppers have begun thinking of store outings in terms of novelty or entertainment, while they remain committed to purchasing necessities online for either delivery or in-store pickup. This trend isn't just characteristic of consumer relationships, either. Business-to-business commerce has also become increasingly reliant on online ordering, creating questions about what good salesmanship and customer service look like in this new arena.
The most common concern is that the move to online purchasing creates a disconnect in customer/ supplier relationships. Historically, these relationships have been painstakingly built and carefully maintained — you could expect your supplier to know you by name and recall the details of your business and needs based on years of working together.
Online transactions, however, cut into these relationships, replacing personal interactions with site interface features. When you're operating in a technology, there is no loyalty or relationship at all with the company. This transactionality tends to mitigate the responsibility that both parties feel to maintain positive business relationships, making it more likely that contracts will be broken without notice or serious repercussions.
At Thogus, that's not how we do business. In an era when contracts aren't worth the ink, Thogus still does business with a handshake and prioritizes making and maintaining relationships with our clients.
It's not uncommon for our representatives and clients to have decades-long relationships, and our commitment to service means that we're always aware of your projects and working to stay ahead of your unique needs. This commitment, along with transparency in communication, gives us the ability to maintain both our client relationships and our entire operation according to the ethics and standards we believe in.
So, what is Thogus's strength? It's the ability to act on what we believe is right. We're willing to succeed or fail based on those decisions. There are companies out there who are willing to work with a great supplier and willing to make investments, who don't transactionalize. If that sounds like you, contact us to start talking about your next project.