Commitment to Quality
Our Quality Policy
"The employees of Thogus Products Company are committed to providing quality products that meet or exceed the needs of our customers through continuous improvement." This is our promise to clients.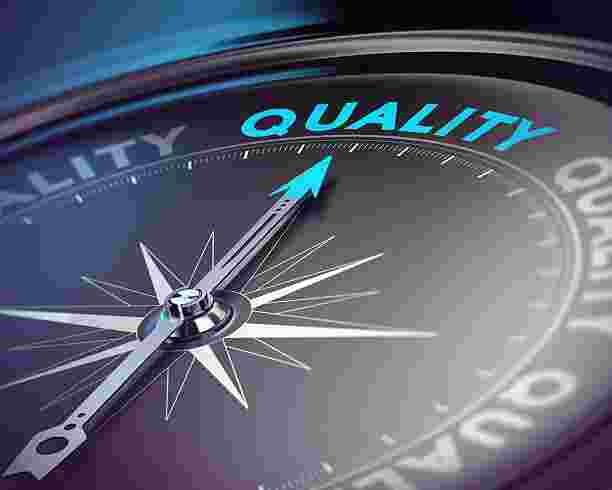 QUALITY PLASTIC PARTS REQUIRE QUALITY MATERIALS AND EQUIPMENT
To ensure our custom plastic injection molding meet your quality standards, you need to have the right tools and equipment for the job. At Thogus, we consistently invest in new plastic injection molding equipment to meet the evolving needs and standards of our customers.
Along with the right equipment, using the right plastic resins is critical for part performance and creates the best value. Our material expertise ensures you're using quality materials for your products.
MOLD QUALIFICATION AND PART VALIDATION PROCESS
Thogus conducts a thorough mold validation process, adhering to FDA or PPAP standards. As part of our validation process, the mold is first taken through an extensive part inspection process, followed by exhaustive process sampling. This allows our team to validate that the mold is designed properly and adjust or send back to the molder (if needed) to ensure a more robust product.
We have an array of gauging and precision measurement tools that help measure your product dimension and quality criteria. These include:
Calipers
Micrometers
Dial Indicators
TRQ Wrench
TRQ Tester
HT Gauge
Various Threads, Rings, and Plug Gauges
Starrett Optical Comparator
OGP Smartscope Flash Optical Vision Inspector
Nikon MCAx 7-Axis Portable CMM Arm
Nikon MoldMaker 3D Scanner


Once the mold is verified, our team will then ensure the tool is well maintained.
ISO 9001 QUALITY MANAGEMENT SYSTEM
At Thogus, quality is not just a department; it's an expectation throughout our organization and embedded within our culture. We are continually evolving with new technologies, materials, regulations and demands, and frequently invest in new equipment to keep everything running smoothly.
Our quality management system has been ISO 9001 certified since 2001 and is the cornerstone to delivering world-class parts and service levels. Continual improvement of the Thogus quality management system helps us achieve faster cycles, better parts, and lower PPM, allowing our resources to focus on delivering the product you want, when you want it and how you want it.
We make sure your expectations are met through:
New project risk assessments
Advanced Product Quality Planning (APQP)
Process optimization and validation
Production process launch
Statistical process control (SPC)
Internal auditing process
Root cause / corrective action plans