Selecting Alternate Resins in a Supply Shortage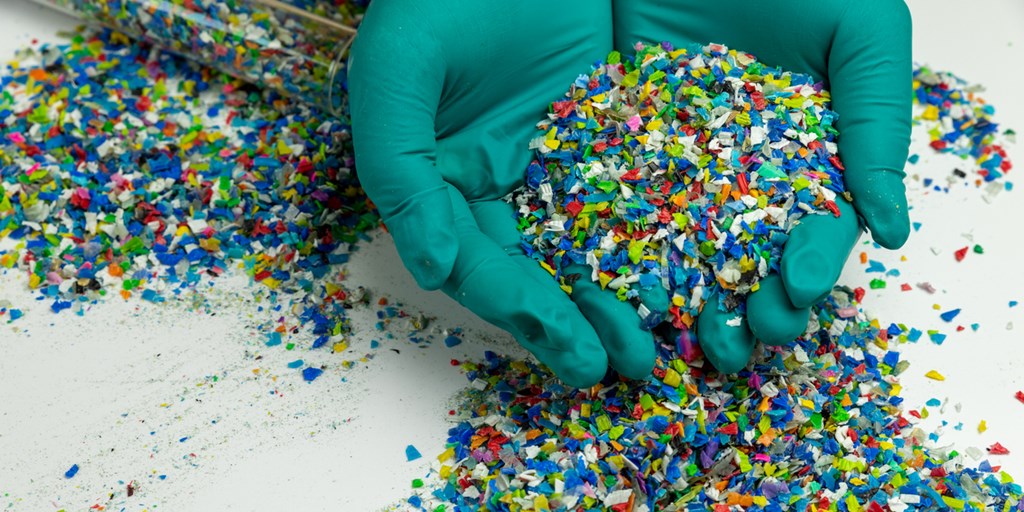 As material shortages rock the manufacturing world during 2020-21, plastic injection molding projects are taking a hit. Some resin availability has been impacted by unforeseen conditions and disruptions, but that doesn't mean manufacturers need to hit pause on their operations.
We spoke with our friends at Avient Corporation to find out how manufacturers can better protect project continuity during bouts of raw material shortages and other supply chain disruptions. Because as with all areas of business, you can count on unexpected hurdles popping up in perpetuity for supply chains.
"Many resins have seen either lack of availability or rapid cost increases," said Brad J. Davison, ADTS Engineering Manager at Avient. "Also, many resin additives have become very difficult to get, ranging from reinforcement additives to basic raws used in many formulations. Which products that are affected change rapidly; consult your resin supplier to see which resins are at risk."
Nylons, PPs, PE, ABS, PVCs and TPUs have taken the brunt of the current resin shortage. Additives and packaging materials are also in short supply, with fillers such as glass getting tight.
"At present, the supply of resins and additives is greatly disrupted," said Matthew Pickston, Account Manager at Avient. "Between ADN shortages impacting nylons, Texas plant outages impacting resins and additives, the Suez Canal delay, and shortage of packaging, combined with increased demand, the only thing that is certain is continued disruptions."
Design-Stage Prep
The unprecedented combination of factors has led to severe headaches for manufacturers as projects are delayed or paused without the required materials. So what can be done?
"Without knowing how long these disruptions will continue, elongated lead times and lack of availability will continue," Davison said. "Identifying alternatives will become critical; it is possible that traditional materials may be slightly over-engineered for many applications."
Preparation at the earliest stage of the design process is ideal (so keep that in mind during new project design phases). It's important to define your specification carefully, resisting the urge to specify properties that aren't needed.
"Select resins that are suitable for the application, and don't just compare numbers on a datasheet. Be open to new resins," Pickston said. "Don't spec a nylon because you've always spec'd a nylon — there are other technologies suitable for the application."
PolyKetones (PKEs), for example, can replace a large percentage of nylons in applications that aren't too severe in terms of operating temperature or impact loading. And with advancements in technology, materials that were once thought to not be applicable to a certain requirement are now capable.
"Evaluate all key requirements and identify what are must-haves and what are like-to-haves," Davison said. "There are alternative resins that may work for the most critical needs."
Identifying your needs and then working with your material supplier will help you determine the proper resin alternatives for your application.
Pivoting Mid-Program is Possible
But what happens if you've already started a program and the material in your design suddenly becomes unavailable? This is an issue many manufacturers faced recently in light of the combination of factors leading to today's raw material shortage.
If you find yourself stuck mid-program, again, consult your resin supplier. They are the experts in what materials are capable of and which can achieve similar results to your original design. If you're not an OEM, looping in the OEM at the same time is also recommended. Come to the discussion with a list of required specifications and possible desired specifications, and have a clear understanding of what regulation compliance is required for the program.
"The current resin may have a regulatory compliance that was never needed," Pickston said. "Share what testing, internal and external, the resin will undergo. Be open to alternate technologies and find a resin supplier with the technical and R&D resources to deliver a solution."
Beyond material performance, it's also important to know if there is any specific material handling needs, any changes in process equipment or tooling modifications needed to meet the requirements. Sufficient validation will also need to be conducted to ensure proper fit and function.
If the prime resin isn't available, recycled or post-consumer products may be more readily available and work in a sufficient manner as well.
Plan Today for Tomorrow
As the saying goes, never waste a good crisis. The current challenges raking the plastic injection molding supply chain are a reminder that it's never too early to start planning for future programs. That planning starts with a few conversations with the experts.
"Have these conversations for the current issue, but also investigate what's in the design pipeline and possible second source alternate resin in the qualification process before production even starts," Pickston said. "Build partnerships with your resin suppliers and involve them early in your new designs moving forward."
Involve your resin supplier in your new designs to qualify alternates before specifications are locked in, and share forecasts as accurately and as early as possible so the raw materials can be sourced, Pickston added. "Lean on the experts in the field to stay abreast of new applicable technologies."
As your partner in plastic injection molding, Thogus is here to assist with facilitating these conversations with resin suppliers and work with you in early design phases to identify alternate resins that can be plugged in during shortages and disruptions. Contact us today to discuss your project's needs.