Top Tips for Transfer Tooling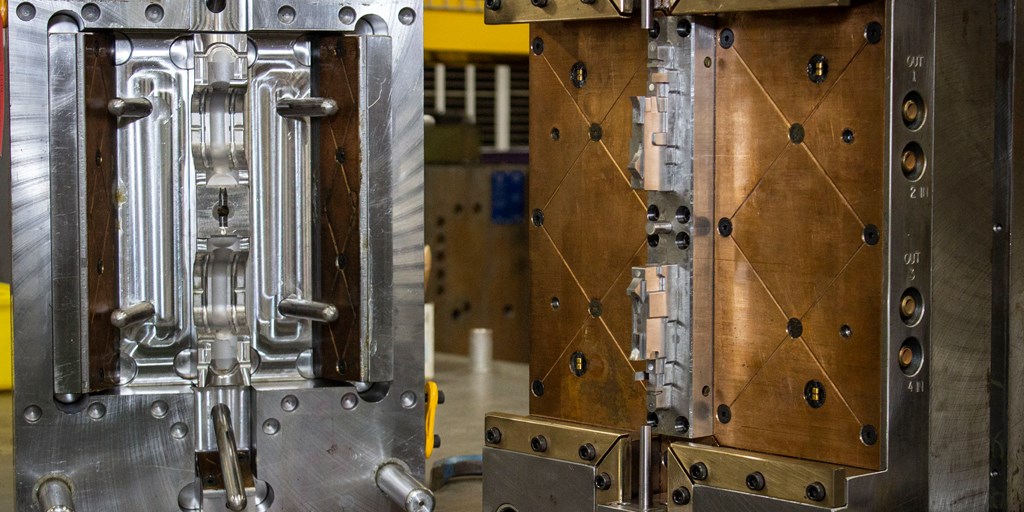 Break-ups can be hard. You invest time, money and trust in a relationship, and sometimes, your partner just isn't holding up their end of the bargain, and it doesn't work out. But it doesn't have to be devastating.
Just to clarify, we're talking about your relationship with your plastic injection molder here.
When you're seeing slips in quality and customer satisfaction or their turnaround times are too long, or they don't provide you with the expertise you need, it may be time to start looking at transferring your tooling to someone else. You'll want to look for a partner with experience and knowledge in all forms of tooling and process so that your program doesn't skip a beat.
Even though the prospect of building new relationships can be daunting, there are steps you can take to make the tooling transfer as smooth as possible. Providing your new plastic injection molder with the following information can help to minimize both downtime and ramp-up time so that you can skip right over the awkward phase and hit the ground running.

Here are five top tips for an efficient tooling transfer.
Provide 3D CAD files, 2D prints, and all design data
Compiling all of the project's 3D CAD files and 2D prints will help your new plastic injection molder confirm they have the proper equipment to produce your part to your specifications. Likewise, you'll need design data readily available before any program can start, so the supplier can assess their equipment and make sure the mold will fit in the press and the press has the required functions to run the mold. The design information will also assist with developing proper quality and production plans for the project.
Provide both the approved and the rejected part samples
It's good to have examples of what works and what doesn't so no mistakes are repeated. The approved and rejected part samples can assist your new supplier with developing a quality control plan to ensure the best outcomes.
Give a detailed list of known RMAs
If your product has ever been returned for any reason, it'll be good for the supplier to know why. Historical data can be used when evaluating a tool for repairs as well as for process validation. In this case, no one wants history to repeat itself, so identifying all known returns during a warranty period will help to reduce duplicate offenses.
Outline current setup and process parameters
How has your project currently being run? What works? What doesn't? Where can new efficiencies be realized? Having a full detail of your setup and process parameters will help your new supplier identify improvement opportunities, and can be used as a baseline to run initial samples.
Specify the project's general information
Perhaps it goes without saying, but we're going to say it anyway. Give all of your project information up-front to get your new supplier up to speed as soon as possible. Identify the original toolmaker, what year it was built, the number of shots it's produced, and any known repairs or modifications it's undergone. This information will help your new plastic injection molder analyze where the tool is in its lifecycle, the quality of its initial build, and what, if any, modifications will be necessary.

After you've gathered all of this information and presented it to your new plastic injection molding partner, they'll have a better idea of what work needs to be done before starting a program with them. A good partner will have the expertise, equipment, and experience to move quickly and use the information to develop a high-quality program that will meet your (and your customers') needs.
The right partner should be a mutually beneficial, seamless experience. If you're finding yourself in a constant state of stress, one-sidedness, and low-quality output, it's time to consider transferring your tooling to someone who will treat you right.